Cloud Computing Services: IT Simplicity and Performance.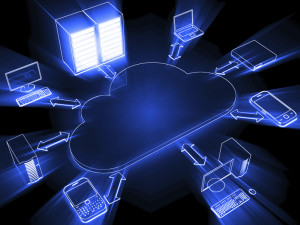 MicroNet Solutions' cloud computing provides your New York City company with an easy-to-use, scalable and affordable IT infrastructure, including 24/7 support—all as a monthly program. This service uses the power of the Web to provide the hardware, software applications, and data backup you need. With our cloud computing management plans, benefits include:
No capital investment required
The potential to scale up or down depending on your business requirements
No additional staff required for your IT
More time to concentrate on your primary business goals
Highlights of cloud computing services from MicroNet Solutions:
Data backup and recovery included
Safe and secure data protection using our advanced technology
Centralized management console
An intuitive cloud computing web interface with built-in workflows
Regular backup every 15 minutes
Simplicity
Enjoy all the benefits of having a data center in-house, without all the headaches—no need to find storage space, arrange for licensing and setup, IT support, etc.
Security
Your New York City business' vital systems and data will be protected from loss and theft thanks to multiple redundant storage sites.
Scalability
With our cloud computing management services you can increase or decrease your capacity (and capabilities) whenever you want–without needing to invest in new hardware.
Support
Get 24/7 access to our expert cloud computing service professionals. They'll answer any questions you have—and also keep an eye on your critical systems to guarantee business continuity for you.
High Performance
Enjoy high-level cloud computing management features such as server visualization, automatic data backup, and remote accessibility to your information—all at a price you can afford.
Contact MicroNet Solutions now to learn how cloud computing can work for your company.