Hourly IT Support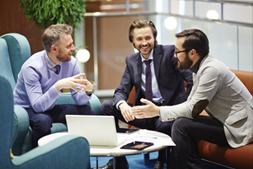 Hourly IT support services are when we respond to your calls about something that is broken.  If it is possible, we will address your issue remotely to pass savings on to you.  For hardware problems with your servers, workstation or network, and for work that just cannot be completed remotely, we will dispatch one of our highly skilled technicians.
Typically, we are able to dispatch our technicians the same day, even if a company is not under contract and making use of our services on a regular basis.
In addition to the hourly IT support services, you can also take advantage of discounted blocks of time, designed for customers who frequently require our services or project management.
We'll help you be frugal too.
With MicroNet Solutions Hourly you're only invoiced for the Remote Help Desk services that you use after the first 1/2 hour minimum, in 1/4 hour increments. There are no additional subscriber or termination charges.
We route calls to specialized technical staff who are highly trained in the areas necessary to support your account to ensure the most efficient problem resolution time.
If you have issues that can't be resolved remotely, MicroNet Solutions Hourly also allows ala carte on-site visits should actual hands-on work be required. Our system will dispatch an expert engineer that can solve the problem as swiftly as practical; most often within a few hours or less.
You'll only be invoiced for the on-site services that you use after the first hour minimum, in ¼ hour increments, plus a flat rate travel charge. Of course parts and materials are additional, but you knew that already.